Travel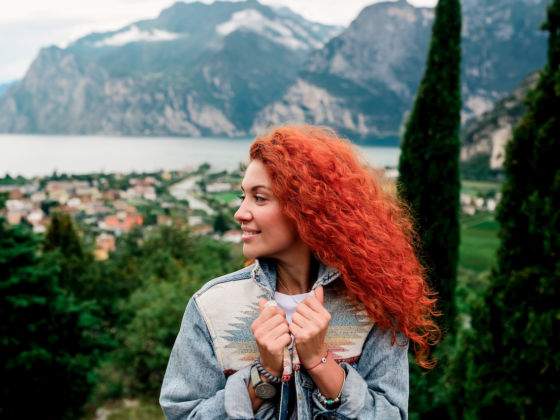 10 Fun Things To Do In Dubai At Night: Activities, Tours & Food
It is quite apparent and impressive how Dubai has built an empire in the tourism industry and secured its position as one of the most visited cities by international travellers. That said, without a plan in hand, roaming Dubai can be quite challenging. This funny thing about Dubai is it offers more to see at night than during the day. Here mentioned are the top ten things you should not miss out on when in Dubai.
The Dubai Fountains
Popular worldwide for all the right reasons, the Dubai fountain is surely a sight to see. While you can also visit it during the day, it is truly a sight to see at night. Since it is a public viewing spot, there are no charges included. You can simply take a stroll by the lake in front of the Dubai mall and enjoy water shows at the fountain.
Sunset At The Public Beach:
Another sight you should not miss is viewing the sunset from a public beach in Dubai. Dubai is known for its many public beaches. People usually go on a desert safari Dubai to enjoy a sunset, but you can simply sit and enjoy a chill evening with your friends or family at any one of them. However, since the city is so uptight about cleanliness, just make sure that you clean up before leaving.
Dubai Mall
Anyone who has been to Dubai already knows that Dubai Mall is not just a regular mall. Filled with some of the fanciest companies in the world, this mall is one of Dubai's prides. You should definitely not miss out on visiting Dubai Mall. Even if you are not planning to buy anything, just experiencing a mall after dark is an experience you should not miss out on.
Camp:
Another great way to spend a night in Dubai is by going on an evening desert safari. This is perhaps one of the best things you can do which do not cost you a fortune but is as enjoyable.
That said, keep in mind to carry proper gear. If you are planning a trip solely for desert safari Dubai, try reading up on the best time to visit Dubai. This way, a tent, some firewood and a sleeping bag are enough equipment to have a fun night out camping.
Show At Dubai Opera:
If you are a fan of performing arts, the Dubai Opera is simply made for you. Here you can get to witness amazing opera performances along with other ballet, musicals, comedy and family shows. If you are looking for a night of entertainment in Dubai, there is no better thing to do than watching a show in the opera.
The Dubai Night Marketa:
Given the high temperatures of Dubai during the day, it is a lot better to just roam the city during the night. One such family favourite spot are the several night markets you can find here. If you are truly interested in visiting night markets in Dubai, the best season to visit is summer.
Cruise Along Dubai Creek
There are a number of companies that offer evening cruises along Dubai Creek. Whether you are in Dubai with your friends or family, spending an evening in a Dubai Cruise Ship with the city all lit up is surely a sight you would not want to miss. However, you must choose the cruise line and plan an itinerary before booking any such trip.
Concert At Dubai's Musichall
The music hall here in Dubai is quite famously known all around the world and for all the right reasons. It is made with the idea of a club and theatre mixed together, making it suitable for both young and middle-aged customers.
On top of that, it has a great show line-up mostly the whole year. If planned right, you can easily find some of the best groups performing while you enjoy the amazing menu at a private table here.
Bus Tour:
This is a must if you are visiting Dubai for the first time. Dubai has a lot to offer, and not all of it can be covered in one night. However, with a bus tour, you will be shown all of the most famous and important places in Dubai. While it is not a hop-on/hop-off bus tour like the ones in the day, but this one shows you the city all lit up, and that is one sight you should not miss.
Eat Out
One of the greatest things about Dubai is its cuisine. Starting from different kinds of cuisine, you can find amazing restaurants that will only make your night better. Dress up for a night and take your family to some of the greatest and best restaurants in Dubai, for instance, Ravi's restaurant.
Located in Satwa, Dubai, it is known to be one of the most popular food joints here. Unlike the other places, there is no five-star service or silver spoons, but the food surely makes up for it all. Just ask the chef for a recommendation and enjoy a fantastic Indian dish. These are some things for people who are interested to see Dubai after sunset to do, along with an evening desert safari. That said, make sure you have planned accordingly and made an itinerary that suffices all your wishes from the trip. Dubai is one of the fastest-growing cities, and it is quite evident why.