Blog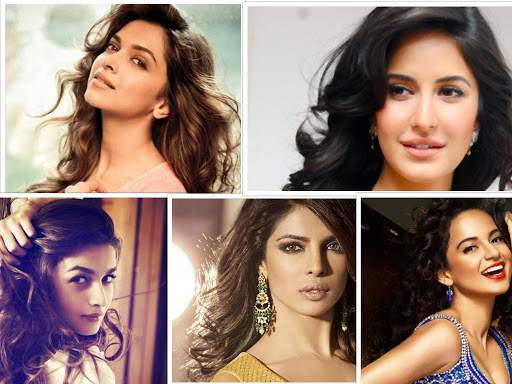 The Complete Wavy Hair Tutorial: 10 Gorgeous Wavy Hairstyles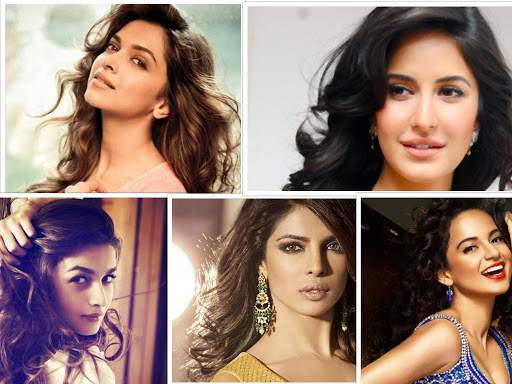 Wavy hair is perfect for flaunting a bit of texture and rocking a voluminous mane. Wavy hairstyles are still a hot topic and the most sought-after look. And because it's summer, it is enough for you to have as much fun with wavy hairstyles. There are endless hairstyles for wavy hair designed to suit just any hair type and face shape-making it an ideal style for a new look.
Thanks to heat styling tools, you can replicate any look from free-flowing curls to strands tucked away in a lovely braided style. Here is a round-up of some of our favorite wavy hairstyles that will get you out of your style rut:
#1. Summer By The Beach Waves
Rock these beachy waves for this season
The beachy waves are timeless, easy, and a quick way to achieve natural-looking waves. We're obsessed with this look. It is one of the most trendy looks this season. To achieve this look:
Section your hair and wrap it around a large barrel curling iron one at a time.
Work your way up and outwards to copy the beachy waves.
Use gradual colors to add dimension and match your skin tones.
#2. Incorporate A Set Of Bangs
Ditch your dull and old look and steal this trendy haircut
If you want to ditch your dull and old look for a new hairstyle, all you need is a set of bangs. Bangs are suitable for almost all hair lengths, and they can indeed add up to your glitz and glamour, especially if you have wavy hair. Getting the perfect set of bangs is easier said than done, but it can elevate your look to something out of the ordinary.
#3. Classic Half-Up For Long Wavy Hair
This fancy half-up can push you out of your comfort zone if you normally wear your hair down. The bouffant crown complements the long wavy hair. The look is best suited for girls with round faces because it adds a slimming effect. It's a great way to accentuate your attractive features like the cheekbones, and it's super versatile- allowing for new half-up hairstyles every day.
The best part of this look, however, is yet to be revealed. The style is ideal for day-to-night dressing, allowing you to hop from errands to a party without having to rush home for a makeover.
#4. The Perfect Windswept Waves
Perfectly brushed locks are a thing of the past, and messy hairstyles are taking over the hair world. If you're still not convinced to give up your brush, sneak a peek at this lovely hairstyle that creates a carefree look that requires very little upkeep. The windswept hairstyle is a relaxed look that works well with wavy hair texture. The look is natural and perfect for adding hair volume for girls.
#5. Tousled Ponytail For Voluminous hair
Ponytail is truly universal, and better yet, there is a ponytail look for everyone. Classic, half-up, high, low, you name it, the possibilities with a ponytail are endless. Ponytail hairstyles are functional and stylish – making them perfect for hitting the gym or attending a business affair. The tousled ponytail is our favorite look because it adds a ton of hair volume for girls.
#6. Layers With Curtain Bangs
The layers that delicately fall one over the other are the key to this stunning look. Layers are amazing for creating illusions of dimension and length. This season, curtain bang is all the rage. The wispy, face-framing bangs are huge this year, and if you're regretting getting a big chop, curtain bangs are your gateway to good hair days. To create the curtain effect, wear your hair short in the middle and long on the sides.
#7. Vintage Curls
Give yourself a classic look this year. Perhaps, you may think that vintage curls are a thing of the past, but no other hairstyle tops the list of popular hairstyles this year. Create this look using a large barrel curling iron and personalize it by adding your details, such as hair accessories or striking colors. It is amazing to see ramps using trends from previous decades.
#8. The Angel's Fall
If you're a woman with long waves, you are good to go for this look. You can flaunt your luscious locks while sporting one of the hottest hairstyles at present. The hairstyle might look difficult, but it is quite simple to pull off! Wrap a french braid around your crown and let the rest of your hair fall naturally. Instead of a braid, you can also do this with a simple twist.
#9. Loosen Curls Into Waves
With wavy hair, you can have the best of both beachy and curly worlds. The curl we're looking for is defined, big, and supple. There are no fussy waves or crimps here, just a simple spiral of hair left with lots of bounce texture. If your hair isn't long enough for this look, experiment with wavy hair extensions to achieve your hair goals.
The lustrous flow of Diva Divine's wavy hair extensions adds volume without weighing your head down. Color, highlight, and style them however you want! The Wavy LUXE 10 piece clip-in set is machine weft and is the best bet for creating your look.
#10. Long Wavy Bob
A wavy lob is a good place to start if you're unsure how to style short wavy hair. Use a hair straightener to create the defined waves and draw out the confidence in you. There is no easier or more fancy way to show off your feminine side than with a wavy lob haircut. Pairing a set of bangs to the wavy lob looks classic and effortless.
#11. Money Piece Highlights
Ombré is a highlighting technique for adding dimension to endless waves. This style's color is strikingly amazing. As the name suggests, the highlight exists for the high-end glam it provides. The look is accomplished by highlighting the front strands of your hair with a lighter color. To ensure proper lifting without running the risk of brassy strands, work in small sections.
#12. The Perfect Side Part
Spice up your look with a dramatic deep side part to exude a bold statement. Its ability to draw attention to the eyes, slim the face, and accentuate the cheekbones has made it a runway and favorite street style. Parting the hair lower on the head is a good way to achieve a square shape in your hairstyle, and it literally suits everyone. If you have naturally wavy hair, all you need to do is keep your hair healthy to rock this tousled look.
There are a wide array of styling options for wavy hair. Even in your laziest moments, putting your hair together does wonder for your soul. We know that you're looking for a quick, and hassle-free way to make cute waves. We're confident you'll find it if you try these. Have a good hair day!