Business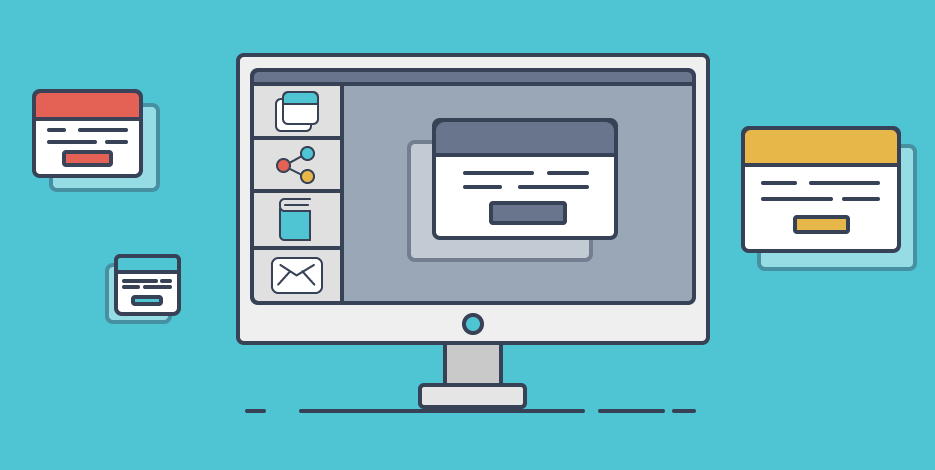 Risk of Using PopUp Opt-in Form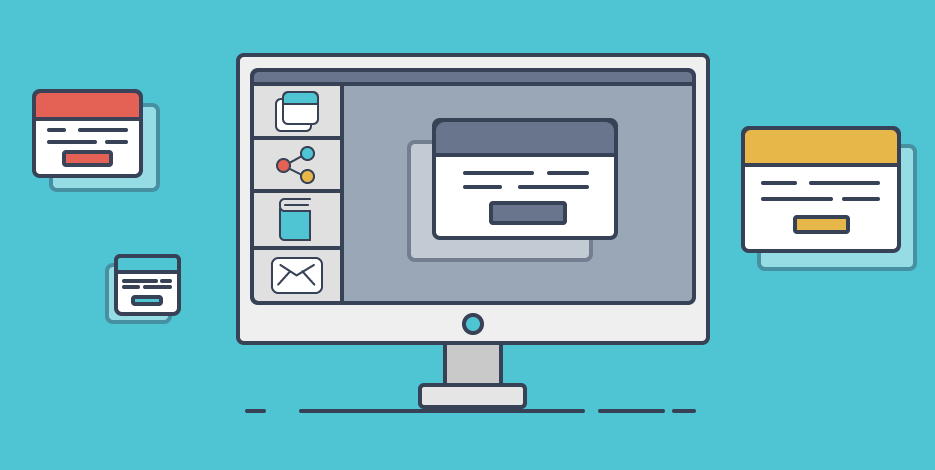 Digital marketing is a best way to promote blog or site. This technique establishes brand value. When we decide to implement any marketing strategy for our blog then we think about the way in which it will take place.
Social media and Email marketing are proven ways of online promotion. Email marketing is even more popular than other techniques amongst several webmasters, bloggers and e-entrepreneurs. Why? Because market says, "Money is in the list".
A typical list building is made by offering freebies like free e-books and online free courses etc. . A user must fill out opt-in form to access these freebies A best opt-in form consists of name and email field.
Any opt-in form may be static or dynamic in nature. The static opt-in form is a fixed position form and placed on above the fold or on sidebar. This type of form is clearly visible and designed beautifully.
Dynamic opt-in form are event based form .They appear before user on specific event such as on page load, click event, page overlay or on exit
Pop Up opt-in form is a best example of dynamic type form. If you are wordpress blogger then you may have listened about "Popup Domination" plugin. As the name indicates, popup occurs at page load event. We need to set a time slice after which it will be pop up on browser screen.
Why digital-marketer use pop up opt-in form?
Until now, we discussed basics. Now we will talk on importance of popup form. Many people use pop up opt-in form .Here are some points which are considered beneficial:
1. It is saying that well beginning is half done. When a visitors lands first time on any page or visit home page and if he is greeted with welcome message or offered a freebies material then it has chance of better conversion.
2. Even based pop up attract visitors.
3. We can save page space and use if for advertising purpose.
4. Loads faster because they use java script.
Risk of using opt-in form
Nothing is 100 % accurate and cent per cent best. Like others, pop up opt-in forms have their own limitations. But yes, they have fewer drawbacks.
We must use them in correct way. Improper use of popup form may impose significant risk. I am listing few risk points here. Please have a look:
Pop Up opt-in form are annoying
A visiting who is landing on a page may not like popup at all. It is irritating. Many people hate this kind of act. They may feel that you are forcing him to opt out the offer.
Not all people hate them. If a person is searching for SEO tutorial and if he visits a blog which is offering free guide book through pop up opt-in form then he will enter in offer at once!
Increases Bounce Rate
As I said, many people don't like popup. If they visit any page having popup then they will exit from page. If this pattern is followed by majority of people, bounce rate will increase.
Though bounce rate doesn't mean loss in SEO or page rank but it will reduce pageviews. You may lose a prominent reader.
Popup may hurt your brand
In modern days marketing, a brand value is also important. When established blogger use popups aggressively ,it generate negative perception amongst reader. This is direct loss in business.
Take Care of Following
I think popups opt-in form is still a best way while building email list but a small mistake may ruin your campaign. Never use any method consistently. Run A/B test and find out best suitable marketing strategy for you.
Here is list of care points:
Timing
Timing matters a lot. Set a time period when the form will appear after page load. I will not suggest you 30 seconds time or 60 second time. Test yourself and find best one because every blog has different page seed, design and content.
Page Views
A visitor may abandon your page if popup appear on every page load. Try to keep it low. Set maximum 2 times for a unique visitor. Because I think you can't change the thought of visitor.
Design and Location
Use attractive headlines. Use beautifully designed form that catches eyes. You may use a script to load a popup on scrolling. You may use exit-in button to offer stay on. Popping up on a click of button may be a good option.
Other Setting
Don't run campaign for a long time. Set a frequency. I mean you can use it 2 or 3 times in a week. It is just a recommendation.
Advance Tracing
I am describing this point at last because tracing require some resources. There are few technology and script which trace every moment of mouse in real time. These scripts are very smart.
Industry millionaire Neil Patel's software company "Crazy Egg" has this type of solution. I find a much smarter technology at "Bounce Exchange". Their script trace event when user is about to exit the page and at the same time, he will see pop up opt-in form! This script is totally based on user's behaviour. Isn't it great?
But this is very expensive. We normal blogger can't afford it. "Bounce Exchange" charge up to $5000/month.
Your take
As many people say money is in the list, so you should start list building. I am going to start it soon. When you chose any type of opt-in form, test them for some days one by one and then chose which convert better.
In the case of popups opt-in form, always take care of the risk. I explained in last paragraph how user's behaviour is important. You can estimate the value of using popups in correct ways by service charge mentioned there ($5000/month).
Are you using pop-up opt-in form? Or used it before? Which plugin you are using? Are you converting better? Please share your thought. Your comment is valuable.