Blog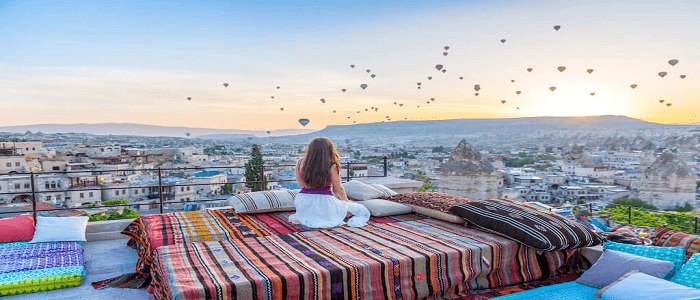 5 Best Places in Turkey For Memorable Destination Wedding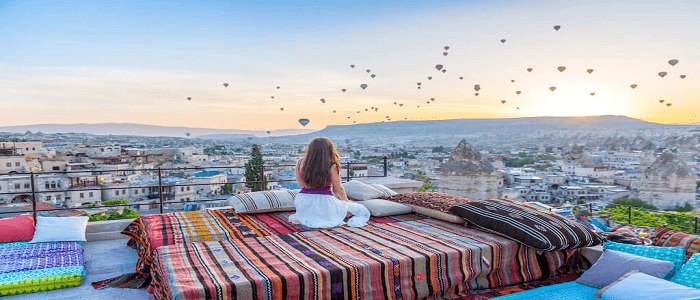 If Having a Destination Wedding is Your Dream, Make it come True in Turkey!
Who doesn't wish to have a beautiful wedding with the most beautiful scenery in the back! Everyone wants to have their dream wedding as they plan, but only a few get the chance to do so. When it comes to choosing dream wedding hotspots, Turkey is the one that comes to most people's minds. If you are the lucky one who gets to have a dream wedding as planned, Plan it in Turkey.
This country carries out a special aura and charm, bliss in romance, like no other place will have. It has some of the most beautiful hotels, incredible beach resorts, and outstanding wedding halls to make your wedding day the best. Here's a list of the most beautiful locations in Turkey to say "I Do."
Take Sacred Vows with your better half at these Locations.
1. Arma Club in Kaleici for your Fairytale wedding
Wanna make your dream of a fairy-tale wedding facing the sea come true? The Club Arma resort in Kaleici is the ideal wedding venue for you in Turkey. Located in Kaleici's old port town, here you can enjoy uninterrupted views of the ocean. The location by the sea is perfect for sunset weddings. Under the setting sun, the sea and sky horizon add seductive charm and dramatic scenery to the whole scene. You can also arrange for your guests at any hotel nearby.
2. Esma Sultan Mansion in Istanbul For a Grand Wedding
Marmara Esma Sultan Mansion sits proudly on the gleaming coast, recreated and used by Istanbul Tourism and HM Company. This historic mansion name is after Esma Sultan, Ottoman Empire's 32nd ruler, Sultan Abdülaziz's only daughter, and has witnessed a lot of history over time, Events, and people. Born in Dolmabahçe Palace in the year 1873, whose father, the Emporer, was forcibly asked to step down, and Esma Sultan was sent to the harem of Yıldız Palac at the age of three. At 16, she married Circassian Mohamed Passa and got the mansion as a wedding gift to Esma Sultan. You can make Turkish Airlines Booking and visit here to experience the wedding as grand as Esma's.
3. Yacht Classic Hotel in Fethiye for a Rich, Classy wedding
If you are the one with excellent and classy taste, you should consider getting married in a classic yacht hotel. The stylish venue is right by the river, with yachts dotted with the scenery. There are five villas in the hotel, and you and your guests will enjoy world-class service and a unique experience. If you wish, you can hold a wedding banquet on the beach next to the outdoor seating. Besides, there is even a spa, hot Trinh sauna, and outdoor plunge pool for you and your guests.
4. BC Spa & Hotel For an Adam Eve Wedding
The extensive gardens of B.C. The spa will take you directly to the Adam and Eve Gardens. Doesn't that sound like an excellent place to get married? This wedding venue in Turkey is located in a great environment, offering you a blend of modernity and nature. Enjoy world-class service and hospitality at this hotel, and they even provide a variety of special natural foods. When you swear to each other on this beautiful island, present a feast of Ambrosia to your guests.
5. Amanruya Hotel in Bodrum for a Luxury Intimate Wedding
Surrounded by trees and featuring traditional Turkish architecture, this upscale hotel is a 4-minute walk from the pebbly beach of the Aegean Sea. It is 14 km from Bodrum Museum of Underwater Archaeology and 40 km from Milas Bodrum Airport. The exquisite guest room adjacent to the bungalow features a living area, a 4-story bed, a terrace, and a heated private pool. All rooms at Amanurya are equipped with a flat-screen TV, free Wi-Fi, and a Nespresso coffee machine. Some rooms have sea views. The upgraded room adds a fireplace and garden.
Your dreamy wedding will indeed require one of these particular locations and the perfect destination as Turkey. You can plan your vacations and head to Turkey with Southwest Airlines Reservations and marry your better half at some of the most scenic regions.