Life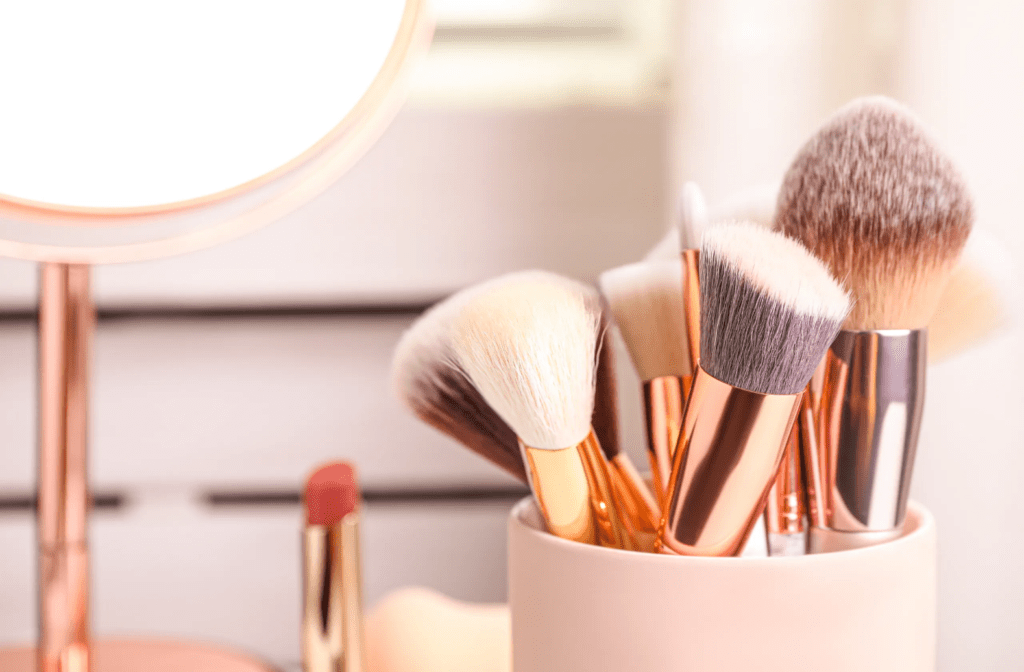 10 Life-Changing Secrets That Celebrities Learned from Their Makeup Artists
Whether you are a pro makeup artist or a newbie still some good makeup hacks can help you to do your makeup perfectly. These Things will help you to save your time and effort. These hacks will help you improvise if any of your makeup products are not available at a crucial moment. The makeup artist of celebrities is always trying to find some new tricks to create an eye-catching look. Usually, celebrities are good friends with makeup artists and makeup artists like to share their new tricks with celebrities while doing their makeup. Here are some life-changing secrets that celebrities learned from their makeup artists.
Use Moisturizer Before Makeup
The most common mistake that most people make is that they do not moisturize their skin before applying makeup. Moisturizer hydrates your skin and creates a moisture barrier to protect it. The moisturizer also provides a perfect base to apply makeup. A moisturizer helps you to cover your scar whiteheads, blackheads, splotchy skin, dark areas, acne marks, and blemishes.
If you use a gel moisturizer then it will make your skin even, and smooth, and give it a shiny look. Applying makeup on such skin will give it a realistic glow.
Concealer As an Eyeshadow Primer
You do not have to spend extra money on buying an eyeshadow primer to do your makeup like a professional. You can use your usual concealer as an eyeshadow primer. It works just like the store-bought eyeshadow primer. The concealer should be light and liquid but not too moist so that it makes the eyelid smooth.
Now take a small amount of concealer on your finger and apply it to the middle of your eyelid. Pat the concealer from the center of your eyelid into the inner corner and then to the outer corner of the eye. Make sure to blend the concealer into the crease of your eyelid perfectly. Just after applying the concealer apply the eyeshadow on, it so that it perfectly adheres.
Add A Bit of Oil to Your Foundation
This hack is best for those who have dry skin and want to achieve a natural dewy complexion. It will hydrate the face and give the coverage you need. Adding oil to a full coverage foundation is a good option if you do not want your foundation to look heavy on your skin as oil makes your foundation thin.
Take a small amount of foundation on the back of your hand and then add a drop of face oil I the foundation. The amount of oil depends on how much coverage you need, and you can adjust according to it. Mix the oil in the foundation until it is smooth and even and then apply the foundation as usual.
Makeup Sponges Are Essentials
Instead of using any other makeup tool to apply foundation use a Natural Sea Sponge For face to apply foundation. Applying foundation with a sponge gives it a more natural and glowing look. It gives your complexion a more even tone.
To apply foundation with a makeup sponge first dampen the sponge under water then squeeze the excess water from it. Now take your favorite foundation on the back of your hand and apply it by dabbing the sponge on your face gently.
Add A Layer to Your Eyeliner
If you are looking for some new eyeliner ideas, then you must try layered eyeliner. For those who have steady hands and can easily apply winged liner then applying a layered eyeliner is not difficult for them at all. You just need different colors of eyeliner to apply a layered liner.
First, apply a smooth layer of black liner then apply a bright colored eyeliner right on the top of the first layer. To add some more fun to this layered liner technique people are now applying the third layer only around the wing of the liner.
Try Lip Liner
If you want your lip makeup to last all day long, then you should add a lip liner to your makeup routine. If you don't want your lipstick to be feathering outside of your natural lip line, then using a lip liner is a good option. Creamy lipsticks are usually hard to apply, and it is difficult to give your lips a precise outline with such lipsticks.
Use a lip liner that closely matches the color of your natural lips or the color of the lipstick that you are going to use. Apply the liner before applying any lipstick and then fill the lipstick within those lines. You can also use a lip liner to give your lips a fuller look by applying the lip liner slightly outside your natural lipliner.
Reverse Contour on Darker Skin Tone
Like other contouring reverse contouring also lifts and highlights your features to give your face a slimmer look. The plus point of reverse contouring is that it is a very simple and easy process. To do reverse contouring you need a concealer that is one shade lighter than your natural skin tone. You just need to apply the concealer to specific areas on your skin and blend it to get the desired results.
Here are some of the places where you could do the reverse contouring. You can apply concealer underneath each eye to lift the under-eye area or you can apply the concealer between your eyebrows or under each eyebrow to brighten up your eye area. You can also apply the concealer on the cheekbone or under the bottom lip to lift your face.
Add Powder as A Finishing Touch
Using a powder as a finishing touch will make your makeup experience 100 percent better. Even though you are using face powder as a finishing touch if you don't know how to do it correctly then there is no use in applying it. The best way to apply a face powder is by using a face puff instead of a face brush.
The advantage of using a face puff is that it presses down the face powder into your makeup which gives it a more natural look instead of forming a shiny layer on your face. The best time to apply a face powder is when your foundation is still wet.
Try Sandbagging Technique
You cannot say that sandbagging makeup technique is a new hack in the makeup industry. It helps you to absorb extra oil and sweat after applying the makeup. In sandbagging technique after applying a foundation, you must apply loose powder on specific areas such as underneath the eyes and the bottom edges of your lips. After plying the powder, you must wait for some time to let the powder set as it absorbs the extra oil and moisture from the skin then you must dust off the extra powder.
To sandbag, start with a small amount of product on your brush or sponge and apply it to the areas of your face that need more coverage. Build up the coverage slowly, adding more products as needed. The goal is to create a natural-looking finish that doesn't look cakey or heavy.
This technique is especially helpful for those with dry or sensitive skin, as it allows you to build up coverage without overloading your skin with the product.
Clean Makeup Brushes with Tea Tree Oil and Baby Shampoo
The most important thing that you should keep in your mind is to take proper care of makeup tools. Dirty makeup tools are the main reason for causing skin problems such as acne. Take a small amount of tea tree oil in water and add baby shampoo into it now clean the makeup brushes and makeup sponges with this mixture. The tea tree oil kills the acne-causing bacteria and baby shampoo is gentle, so it doesn't ruin your tools while you're cleaning them.
In A Nutshell
No doubt these makeup hacks will help you to do your makeup conveniently like a professional. All these makeup tips mentioned above are shared by singers, actresses, and models and they prove to exceptionally help full to get a perfect makeup look.