Health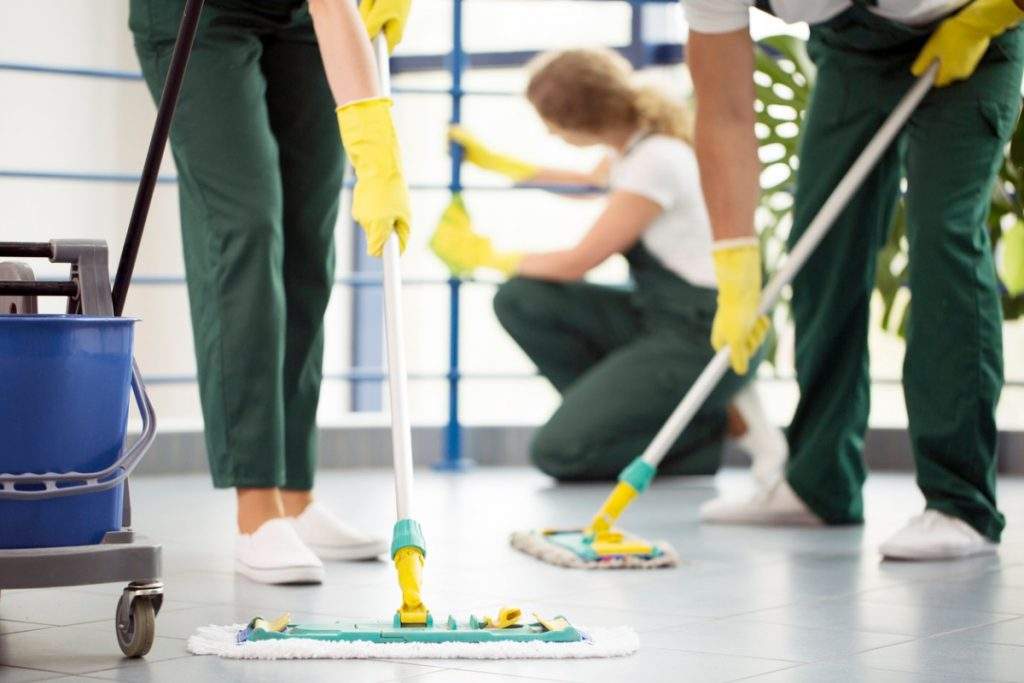 How To Make Your Office Safer For Everyone During COVID-19
The COVID-19 has unprecedented impacts on the manner we used to live or work before the year 2020 and as the virus still is within us, living is still difficult for all of us. There are different gatherings, celebrations, and ceremonies that have been banned and canceled in order to protect humans from getting infected by the virus.
The workplaces were and to some extent continue to works remotely yet, there are companies which work with proprietary systems that require employees or workers to be on premise to get the work or job done. There are many times when inspite of co-operating with going and working on virtual mode, there is a need to work in-persons. Inspite the Covid conditions, one had to reside to work physically. There are different forms of work which is not possible to do on virtual mode and so one had to reside to physical presence of working.
Working in the given conditions is possible but there is a need for you to take precautions or these few questions. The following could be expected in order to protect the workers from pandemic situation:
Regular Cleaning Conditions:
While the spread of the virus is unavoidable and uncontrollable, what is within reach is to maintain cleaning conditions. To eliminate the covid-19 conditions, one can always keep a close check on regular cleaning procedurals. As employers, one is advised to do their part where one should maintain a clean environment and make sure everybody's safe. To begin with, one should make 'use of disposable gloves, masks' and if use cloth masks, then make sure to remove them carefully and disinfect them immediately.
Also, make sure to wash your cloth masks with soap and water solution that removes particles that can reduce the risk of accumulation of the particles on the surface.
Clean and disinfect the most touch-based surfaces on a daily basis. Clean and disinfect the electronics appliances very carefully and equipment used for various purposes.
Social Distancing Measures:
It is very important to maintain social distancing and avoid close contact in form of gatherings, celebrations and events organisation, along with social distancing while working together.
Use methods like 'limiting the entry of the workers' by making the shifts more flexible so that less people work together and get in contact with each other physically.
Make use of social distancing desk tool which implies socially distanced floor working plan like using 6ft or more apart desks or also work department wise on different floors.
Maintain more of virtual meetings even if working in-person in office. Use 'Touchless Entry' patterns to mark the attendance of the workers and employees.
Maintenance of Air Quality and Ventilation Systems:
It is vitally essential to maintain the indoor air quality and take measures to maintain the spread of the germs and diseases. With poor air quality and ventilation systems, you allow the contamination of virus on easy means.
To maintain a proper air quality, one should take care of the plumbing, ventilation and filtration system that would filtrate, dilute and remove pathogens.
Conduct air quality assessments, testing, designs and provide engineering guidance that would improve ventilation effectiveness.
Create air quality awareness by adapting more controls and sequencing to accommodate and monitor the filtration needs and criteria concerning recirculate air systems.
Some additional initiatives:
Increase the use of disinfecting wipes and hand sanitising fluids and make sure everyone uses efficiently.
Continue to improve professional cleaning services by hiring quality professionals and disinfecting procedurals.
Keep watch on the accumulation of pollutants, allergens, bacteria and virus.
Hence now when have a rough idea to protect yourself and others, implement these given suggestions and do your part as an employee of the company. There are different organizations like Covid Cleaning Services in Toronto, Janitorial Services in Toronto Canada, Commercial Cleaning Services in Ontario and many more to take care and help you with all procedurals to protect one and all.