Home Improvement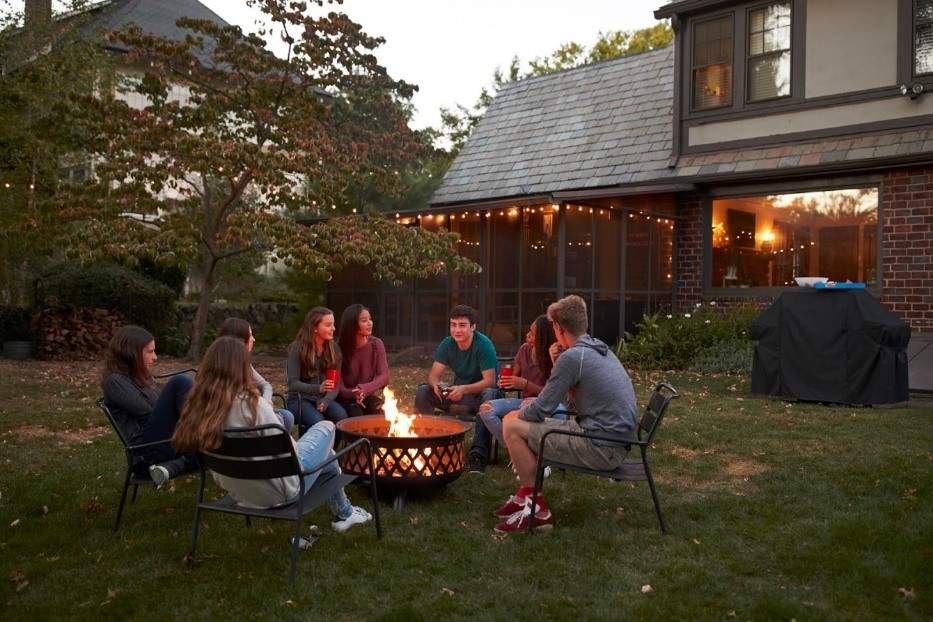 6 Reasons Why To Add A Fire Pit In Your Patio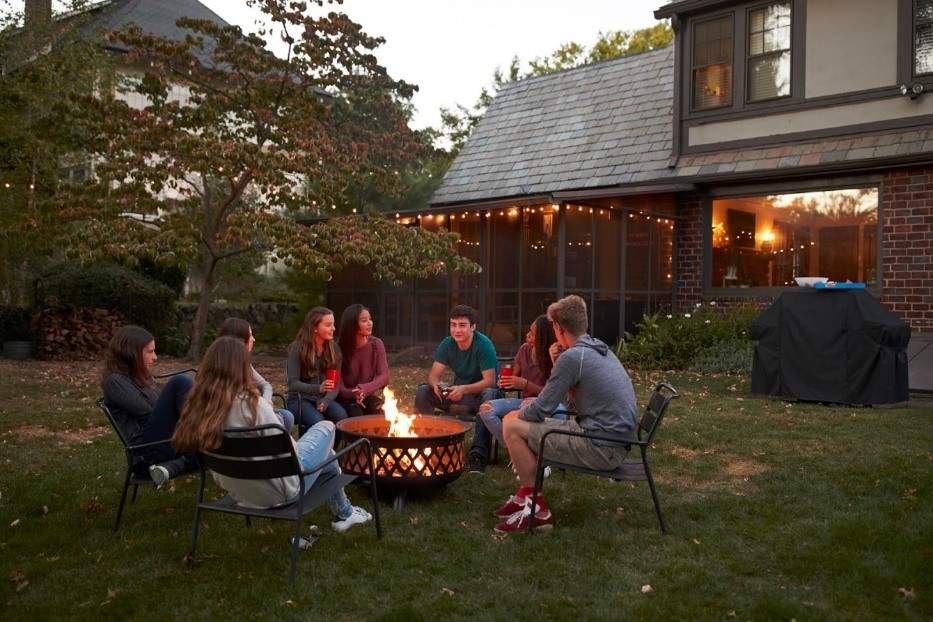 So what if winters are approaching and the nights are turning cold. You can still enjoy the fresh and breezy nights in outdoor spaces like the backyard and patio. All you have to do is add a fire pit table to your patio after purchasing the right one. Fire pits come in different types: Natural gas fire pits, wooden fire pits, gel-infused firepits, and propane-based firepits. Each type has its own benefits and serves the bonfire enthusiasts accordingly. A Patio set with a fire pit is an ambiance enhancer that transforms the vibe of the environment and makes it more inviting. Whether it is just you, your loved ones, or a big group of people who want to enjoy chilly nights with these warm flames, a fire pit ensures the best outdoor night experience. Know the reasons why the fire pit is a must-have accessory on your patio.
Firepit sets up the atmosphere
Firepits add warmth to the cold nights and the person feels cozy around the flames of fire. You can arrange the chairs, bean bags, stools, and mattresses for your friends to sit around and enjoy some songs and beverages along. If you feel very cold outside, then you can wrap a cozy blanket. Additionally, you can also add some candles and a series of lights to create a colorful environment.
Fire pits are a great cooking tool
If you are fond of barbecue, the gas fire pit will be fun for you. Generally, barbecue is done over the wood fire pits by placing a grill rack above the flames, wrapping up foil packets, and tucking them among the coals. A few sticks of marshmallows and S'mores are drool-worthy enough to tempt you to hop inside the bucket of the bite-size treats.
Fire pits can be used year-around
A firepit is not seasonal; you can use it at any time of the year. During summers you can use it to roast chicken wings, fish, vegetables, baby corn, and all the protein-rich foods and enjoy some cold beverages. While during winters you can warm your hands and wrap yourself inside a blanket with a cup of hot cocoa or coffee in your hands to enjoy the romantic evening with your sweetheart,
Firepits are more intimate
Firepits are the center of attraction of the patio that draws people's attention and promotes social gathering during the night and below the stars. A fire pit allows you to spend more time with nature, listen to the birds chirping, feel the fresh blowing breeze, and creates an environment full of love and positivity. It also brings all the family members and friends close.
Firepits attract more people
Along with an ambiance enhancer, the fire pit is an interior enhancer too. As mentioned above, that fire pit acts as a center of attraction and appeals to more people. Many guests and visitors will be attracted to your house and will love spending time outdoors around the fire pit. They will feed in that evening in their mind and won't easily forget it. You might also receive compliments for the fire pit you purchase. Also, if your patio looks amazing, then the value of your house will be appreciated.
Fire pits are safe if used responsibly
Fire pits can be dangerous, but if used responsibly, you can get the maximum benefits out of it. You have to be extra careful if you own a wooden fire pit as you can come in direct contact with the fire. While natural gas and propane-based firepits are naturally safe. You can control the temperature and the flames manually and adjust them at your convenience. These fire pits are safe for your kids, family members, and all the guests who love to sit around the fire when they visit your home.
This is how the fire pit is an essential accessory you can add to your patio. The fire pit can bring you a lot of compliments from your guests. So, do not wait and get it soon.