Fashion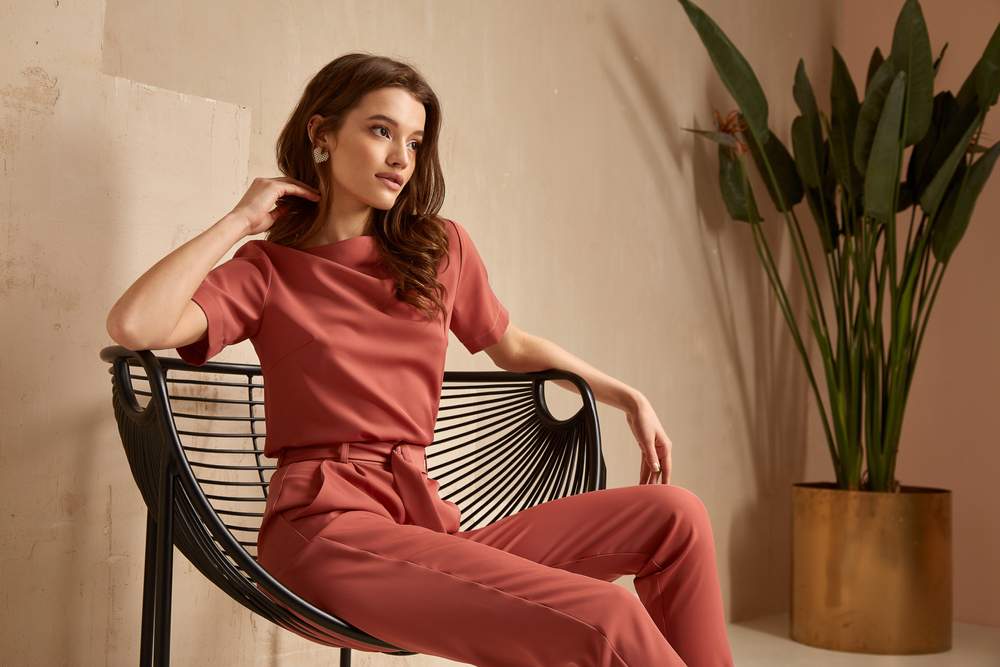 5 Fabrics That Have Dominated Indian Ethnic Wear for Decades
Indian traditions and cultures are the most diverse in the world. The dressing is a very important component of the Indian fashion industry and good dressing is difficult without good fabrics. It might be great to wear fashionable and designer clothes but the detailing of the fabric is quite important to make a style statement with the fabrics. It is great to wear fashionable clothes but the detailing of the fabric is equally important and allows you to make your style statement. India is known for its culture, rituals, and clothes. We love Indian dressing and there are dressing of various fabrics as our culture and traditions. However, there are important fabrics that are playing an important role in the Indian fashion industry.
Let's know them!
1. Silk Fabric
Silk is a versatile and luxurious fabric that is valued for centuries for its sheen, softness, and durability. It is made from the cocoons of the silkworm which are boiled to extract the delicate and long fibers that make up the fabric. Silk fabrics are lustrous fabrics that are both shimmering and soft for their rich and elegant appearance. It is a breathable and lightweight fabric making it a popular choice for warm clothing. However, silk is durable and strong and can last for so many years with proper care. Silk can be dyed in a variety of colors and woven into a range of different textures and patterns. Despite its multiple benefits, silk is expensive and can be difficult to care for wrinkle resistance, and can be very helpful for those who are looking to invest in its beauty and quality.
2. Cotton Fabric
Cotton is a versatile and widely used fabric that is an important staple you should have in your wardrobe. It is made from natural yarns and then woven into fabric. Cotton fabrics are known for their comfort, softness, and breathability which makes them a popular choice for jeans, t-shirts, and dresses. It is easy to care for and durable fabric which can be machine washed and dried without losing its color and shape. Cotton is highly versatile and can be woven into different patterns, textures, and lightweight fabric. It can also be dyed in a range of printed and colored designs making it a popular choice for clothing items to high-end fashion.
3. Velvet Fabric
Velvet is a soft and luxurious fabric that is known for its dense pile. Velvet fabrics are royal fabrics that are popular from the Mughal era and used for bridal wear by rich families. Velvet has a soft and elegant surface that shines in the light. You can make any kind of outfit using this fabric such as a salwar suit, skirt, pants,s and jacket. But, it is the most valuable and used fabric for wedding lehenga in the weddings and lots of embroidery work embellishment increases its shine and looks so graceful that you will hardly forget the pictures of it. Velvet can be challenging when flattened and easily crushed and sensitive to the skin and cleaned by professional dry cleaning.
4. Chiffon Fabric
Chiffon is a lightweight and sheer fabric that is made from nylon, silk, and polyester yarns. Chiffon fabrics are often used for making blouses, dresses, scarves, and other fashion items. It is made by weaving threads in plain weaving patterns and treating the fabric with a chemical process that creates a puckered or slightly crinkled effect. Chiffon can be dyed with a variety of colors and can print with embroidery designs which gives a luxurious look to your outfit. It is a light and airy fabric that is most preferred during hot weather conditions.
5. Georgette Fabric
Georgette is a lightweight and sheer fabric that is similar in appearance and texture to chiffon. It is made from polyester or silk yarns or can be made in a blended form as well. It is characterized by a slightly crinkled surface and a crepe-like texture. Georgette is made by twisting yarns which creates a slightly bouncy and rough texture. Georgette is treated with a special finishing process that enhances its texture and gives a slightly different translucent appearance. Georgette is often used for making skirts, blouses, scarves, and skirts as fashion accessories. Chiffon sarees are also popular among ladies and there is a variety of colors of it.
Conclusion
India is a country with different terms like culture, geography, and traditions. There are lots of fabrics that are popular and discussed above. All these fabrics are among the top and most used fabrics in the Indian outfit industry and ethnic wear has given a great boost to the fashion industry. Make a trending outfit with these awesome fabrics.