Blog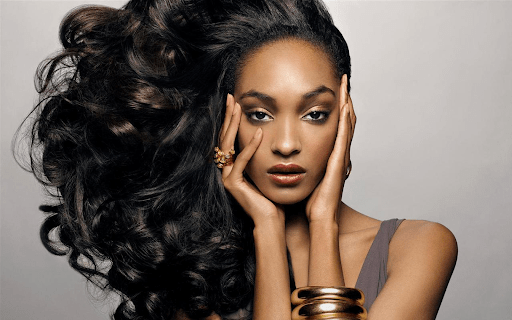 10 Secrets To Make Your Blow Out Hair Last Long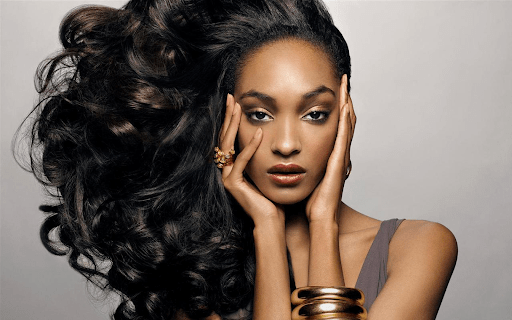 Getting a blowout is one of the most beautiful things you can do with your natural hair, but they can be expensive, so you'll want to learn how to make that blowout last. It is definitely relaxing to sit in a chair while your hairdresser washes, massages, brushes, and blows out your hair. You leave the hair salon looking like a movie star, but it is not enough. You will start realizing that your blowout is limp, flat, and a little worn out by day three. This is when natural blowout hair tips and tricks come in handy.
These techniques will not only make your hair look great, but they will also help you save time getting dressed.
Want to know how to prolong a blowout without ending up with greasy and oily hair? Check out these ten secrets to make your blowout hair last longer.
1. The Pre Blowout Routine
Clean hair, which takes at least two washes, should be the starting point for your blow-dry. Shampoos with less sulfate are better for squeaky clean hair. Washing your hair twice before receiving a blowout removes debris, oils, and product build-ups, allowing your hair to be ready for the perfect blowout.
2. Use Suitable Shampoo and Conditioner (Dry shampoo preferably)
It all comes down to starting with clean, conditioned hair. If you cover hair with chemicals that weigh it down, your blowout hair will fall flat and won't last more than a day. Use hydration products that are lightweight and can penetrate the hair strand's outer layer.
Spray dry shampoo in parts; split your hair and open it up, spray it directly on the roots, massage it in with your fingers, then brush it out with a boar or natural bristle flat brush. Like sponges, the substances in dry shampoo absorb oil from your scalp and roots.
3. Make a Loose Bun or High Ponytail While Sleeping
Your hair may quickly become tangled, untidy, and oily as you sleep. Put it up and make it into a bun or a high ponytail to avoid trouble in the morning. If you do not want to tie up your hair, you can put your hair over the pillow and not under your neck and shoulder.
4. Use Silk or Satin Pillow
Switching to silk or satin pillows can keep your blowout hair glossy and silky. Further, you can avoid hair from becoming messed up overnight. The nicest thing is that you can sleep comfortably on it without worrying about tangling your hair too much, as the smooth fabrics on the pillow will help your hair flow freely.
5. Don't Be Afraid to Use Hair Spray
If you know what type of product to use and how to apply it, hairspray can be your blowout hair's greatest friend. A working spray suitable for your hair will help to shape and set the hair. Before blow-drying, spray each section of hair slowly, and once you are done, the hairspray will keep it in place. They should be held at a distance of 12 to 14 inches from the head while applying, and be aware of using it excessively as they might wet your hair and make it messy. Use it wisely and in small amounts. Hairspray, when applied correctly, provides incredible humidity resistance and style preservation.
6. Use Shower Caps
It's not enough to just tie your hair into a bun to protect it from becoming wet. A tight-fitting shower cap is required to avoid extra-warm moisture at all costs.
To avoid your blowout from being ruined by the steam, use a terry-cloth hat.
7. Do Not Touch Your Hair Frequently
Although your hair feels wonderful and smooth to the touch, running your fingers through it will make it oily, greasy, and filthy. Your hair's biggest enemies are dampness and grime in your hands. It's better to comb it, set it, and let it be. Don't worry; you still look great without constantly adjusting your hair with your fingertips.
8. Avoid Activities That Make You Sweat
It would be best to prevent any extra moisture, such as that produced by sweating, as much as possible. Focus on weight training at the gym instead of cardio, or skip it completely; if you want your hair to look beautiful for a few days, wear a moisture-wicking headband if you have a dire need to go to the gym.
9. Refresh with Your Blow Dryer
Here's another method for swiftly reviving your blowout. If your blowout has lost its form on day three or four, grab your round brush and blow dryer, and comb through your dry hair section by section, exactly like you did while it was wet. The dryer's heat will restore the shape and eliminate any bumps or wrinkles that have developed.
10. Feel Free to Try a New Weave
If you really want that blowout hair to define your style and make it last longer. There is an option in the weave hair industry to get a bounce blowout hair that is equally good as the one you already have. You only have to sew in the bounce blowout hair extension to refresh your blowout.
Depending on the texture and volume of your hair, a blowout is meant to last 3 to 5 days and keep its form. If you start getting blowouts frequently, your hair may begin to adapt to the shape and style, allowing it to last a little longer each time. To assist in absorbing oils, clean your hair, and lengthen your blowout, we have provided methods and tips above.
Blowouts can help you look your best, whether you're catching up with friends or going to a meeting. To obtain the perfect blowout that you've always wanted, you'll need to learn the tips mentioned above.