Education
Why Do You Need Certification To SAP MM?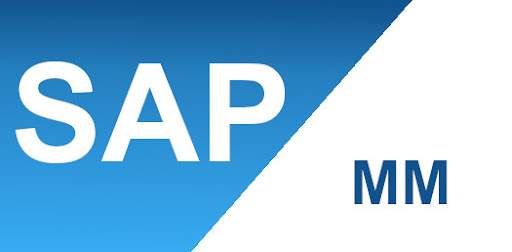 Many of the individuals think that knowing the SAP Product is more than enough. But this is not the case. It is essential to have practical experience with SAP Products. And as SAP-certified, individuals can be considered reliable, valid, and valuable credentials in the market.
ERP (Enterprise Resource Planning) of SAP systems have several modules like Human Resources, Finance accounting, controlling, Sales & Distribution, Business Intelligence, etc. And these modules cover certain business areas of a company that uses SAP. Also, for each of the modules, SAP has developed certification programs. Certification to SAP enables experts to validate and showcase to employers their knowledge and expertise of SAP Solutions.
One of these modules is SAP MM (Materials Management). SAP MM is designed to facilitate the below-mentioned business processes in an enterprise.
● Purchasing
● Consumption-Based Planning
● Invoice Verification
● Vendor Master and Material Master data
● Evaluation of Materials
● Value of SAP Certificates
What is an SAP Certificate?
SAP Certificate comes in different solution areas. Choice of certification depends on an individual's job role, work experience, interest, and future career aspirations. Here are the names of all the available certification exams that SAP.
1) Associate Certification: This certification is for the beginner level. With the help of this SAP MM certification, individuals can verify that they have the fundamental knowledge and complete understanding of the SAP MM solution.
2) Specialist Certification: The level of SAP MM certification focuses on the definite role or integration components.
3) Professional Certification: This is an advanced SAP certification. This certificate can be obtained after several years of practical on-the-job project experience. Individuals with Professional Certification have a more detailed understanding of SAP solutions.
The questions asked in the SAP Certification examination will be based on knowledge and an individual's ability to apply the gained knowledge in training.
SAP MM Certification and Exam
Several certification examinations have been developed by SAP Education to evaluate the knowledge and skills of SAP Consultants in SAP MM customization and implementation. The name of the SAP MM Certification varies based on the expertise level. As discussed above, presently, SAP offers certifications at three levels associate, specialist, and professional.
Those who want to keep their SAP Certificate up-to-date are required to pass an Associate exam once. But suppose any individual wants to maintain their SAP Certificate for a specific SAP Solution (like MM). In that case, they have to pass 'stay-current assessments' whenever a new version of a solution is launched.
Importance of SAP MM Certificate
In the enterprise application software, SAP is the market leader. Around 70% of people worldwide are transaction revenue come into contact with SAP systems at one point or another. Also, SAP has more than 4,40,000 users in 180+ countries around the globe. And as for SAP partner companies, there are more than 21,000 in the whole world.
With such a comprehensive portfolio of solutions and an enormous ecosystem for all business processes across all industries, it can be imagined that the management and implementation of an SAP project can be very complex. Thus to be successful, SAP requires a significant number of experts who are both skilled and knowledgeable.
Here SAP Certificates play the role. If an individual has the proper knowledge and skill, SAP Certification credentials can quickly validate it. As a result, hiring managers, Recruiters and Companies can identify the individual as an expert for the specific SAP solution. This will give individuals a competitive advantage in their careers. In addition, certified SAP Experts help other companies of all sizes and industries run at their best.
Conclusion!
Individuals preparing for SAP MM Certification should spend their time efficiently. It will help them in planning their preparation. Plan according to SAP MM Certification Syllabus or join offline/ SAP MM Online Training to better understand the module. If you are looking for the best SAP MM Training in Noida or SAP MM Training in Delhi, institute and prepare for the SAP Certification exam.