Business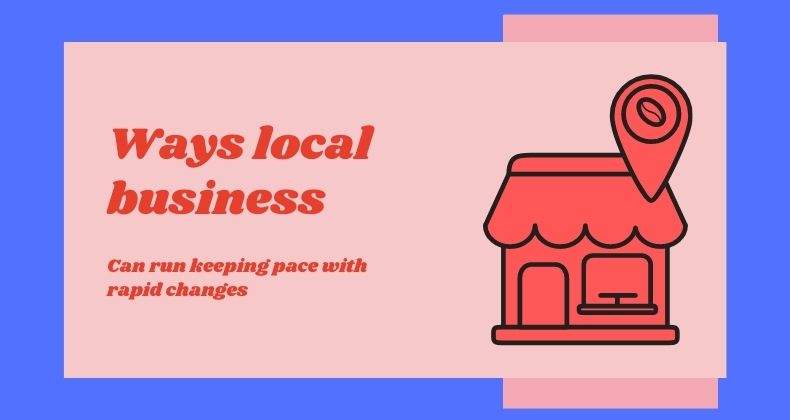 Ways Local Business Can Run Keeping Pace With Rapid Changes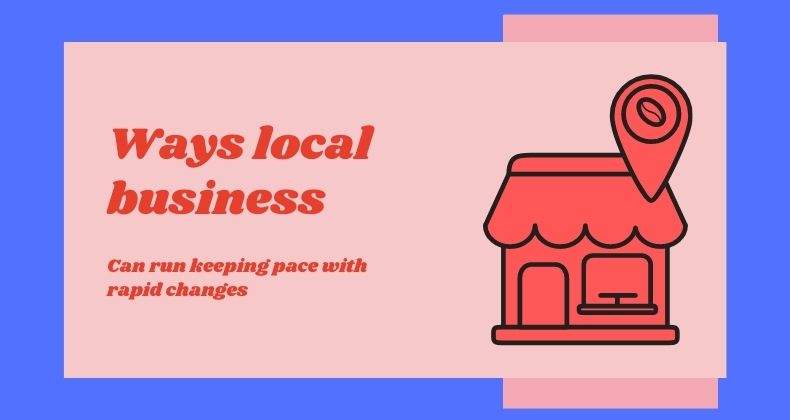 Local Business Today, most of the businesses having a brick and mortar location depend on Google search along with map listings for informing and connecting to customers. But, the information that is presently published on your site may be outdated having a negative effect on your customers. You must not forget that things are changing every day and can bring havoc effect on your business.
Impressive ways your local business can deal with rapid changes:
As per Google's recommendations, any local business can take these steps:
Change the hours of your business
If you give the opportunity to a digital marketing company in Toronto, they will make sure that your business listing is showing the exact hours in case you have made any changes for adapting to the situation.
Publish a post about COVID 19
Sharing posts about your company is allowed via Google My Business. You can post an update stating the ways your company is dealing with the current situation and protective measures you are taking for effective handling.
You must be available to your consumers
Keep the line of communication open to your customers including messaging via Google My Business app.
Always keep your business description updated
Update your business description and inform your customers about your present operations. Let them know how you are offering helping hands to the community. Again, inform your customers that the current COVID situation may cause delay in delivery of products and services.
Notice the disclaimer
Google is currently adding a disclaimer to all company profiles to allow searchers know that this very information may not be fresh. However, verified business owners can remove the disclaimer after updating business hours.
In case you choose to shut down your business due to government rules and minimize health risks, inform Google. Again, only listing business as closed can bring havoc effect on your rankings. So, Google is allowing all companies to mark businesses as 'Temporarily Closed'. Don't worry as search engines are going to treat you similarly when you will reopen your business. Your site's search rank will not change.
Follow these simple steps:
First, sign in to 'Google My Business.
Click 'Info' on the left menu.
Now, check the section located at the right stating 'Close this business on Google'.
If needed, click the particular arrow for expanding the section.
Finally, click on the statement 'Mark as temporarily closed'.
Can you sell anything that is not essential?
If you ask an SEO company in Toronto, they will say that this time is very hard as it is quite uncertain. Every business owner is facing challenges but doesn't want to lose their business. So, the approach needs to be altered. If your products do not come under essentials, then you must be in an extremely tough situation as people may avoid your products. You have to be useful as much as you can. Ensure that your messages convey empathy and proper understanding.
You can get through this. Don't bear the 'business is business' mentality because time is negative at this moment. Try to be with your clients empathetically. Change is always there. It is drastic this time. You have to be prepared for any change in budget and strategy. Think out of the box. You may make very little profit, but understand that if your clients are not in a position to buy your products, then how they can continue availing your brand. A renowned digital marketing company in Toronto said that fears and frustrations are everywhere. People are dying. Business holders are in a critical position and many industries are shutting down. It can't be perfectly said when the market will resume normally. So, experts opine that if you wisely invest in marketing efforts as well as yourself, it will lead you to be on track and outdo your competitors when the time will be right. So, do not lose hope and never stop trying. It is best if you keep your calm and be patient and support your employees at this moment. Finally, do not detach from the SEO agency you approached.