Blog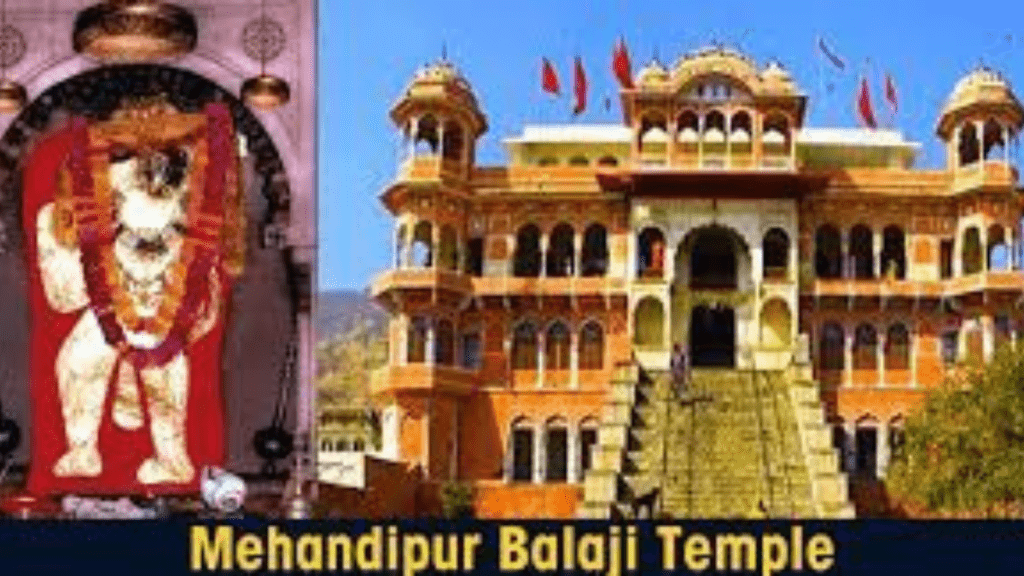 Rituals and Interesting Facts about Shree Mehandipur Balaji Temple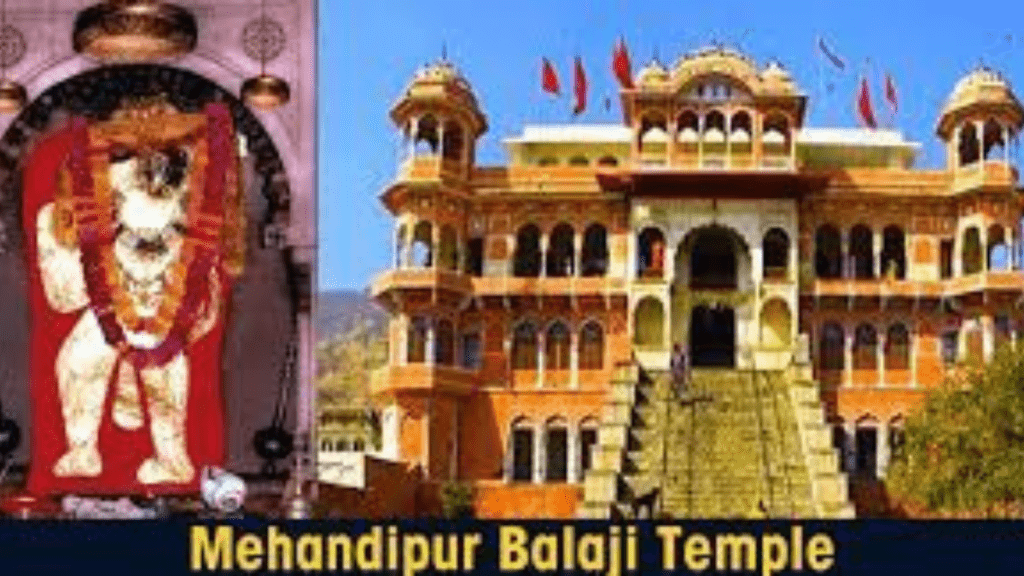 Several names glorify the extraordinary abilities of Lord Hanuman, including Mahabali, Sankatmochan, Anjani Putra, Pavanputra, etc. Lord Hanuman, which is also known as Rambhakt Hanuman, is considered one of the major deities in Hinduism. Throughout India, there are several Hanuman ji temples, some of which are well known and are considered to as the major temples of Balaji ji. And, Mehandipur Balaji Dham is one of them. This well-known Balaji temple is located in Rajasthan's Dausa district. Several people also organize Sawamani at this sacred shrine by Mehandipur Balaji Sawamani online booking.
Due to its location in the valley between two very magnificent hills, this historic temple is also known as Ghata Mehandipur. The history of this holy shrine is from thousand years ago. Hanuman Ji is the major god, while Shri Bhairav Baba and Shri Pretraj Sarkar are the other deities of Shree Mehandipur Balaji Dham. It is believed that people who suffer from ghost-related problems can recover quickly in this sacred shrine. Devotees who visit this temple must adhere to certain rules and regulations to get blessings.
In this blog, you will get to know the rules while visiting the holy shrine of Shree Mehandipur Balaji Temple. In addition, we will outline a few interesting rituals and facts about this majestic temple. These points are as follows:
Rules of Mehandipur Balaji Dham-
Many people may act oddly in the queue, yelling, crying, beating their heads, and moving ahead. Don't make fun of them.
Talk to no one and focus only on God. On Mehandipur Balaji's premises, devotees are not allowed to touch anything.
You may use your phone within the temple without limitation; however, you cannot take pictures inside the temple.
Visitors to the Mehadipur Balaji should abstain from eating any Taamsik food, including meat, alcohol, and onions.
Don't glance back at the temple after darshan or make eye contact with any strangers as you leave the shrine.
Never give anything to someone or take something from them, especially to the beggars within the temple.
Always keep a water bottle and some food with you. Take nothing inside the temple.
Rituals of the Shree Mehandipur Balaji Temple
At this temple, some rituals should be followed by many devotees inside the Temple. Here are some of them-
Darkhasta
The first step is to buy Darkhasta laddoos, which are sold at the stores around the shrine. You will get two plates, each containing 4-5 Ladoos. The first plate is for notifying God of your presence at the temple, and the second is for requesting direction and assistance in resolving your issues. The same ritual process is to be repeated in front of Pretraj Sarkar and Kotwal Bhairav Ji. The remaining Ladoos in the plates are spun seven times anticlockwise over the person's head and then tossed away without a second thought.
Arzi
You must perform ArJI at the temple of Shri Bala Ji Maharaj Ji if you have come with a specific request or are suffering from any ghost, difficulty, disease, etc. Laddus are presented to Balaji Maharaj, black urad Bhog to Bhairo Baba, and rice to Pretraj Sarkar as part of the 181 rupee Arji booking. According to popular belief, some devotees do Savamani in Baba's Darbaar after the Arji is approved, while others perform Savamani constantly.
Be aware that there is no prayer offering made at the Shri Balaji temple on the day of Ekadashi. If your Arji is important, you can donate 281 rupees folded in a red cloth at the Shri Bala Ji Maharaj shrine.
Sawamani
Sawamani is offered when the desire made to Shri Balaji Maharaj is fulfilled. As Prasad for Sawamani, Halua Puri, and Laddu Puri are presented. Sawamani can be offered from 11.30 am to around 2 pm. The three gods, Shri Pretraj Sarkar Ji, Shri Bhairav Baba Ji, and Shri Bala Ji Maharaj Ji, receive Sawamani's bhog. You will get Sawamani booking by ordering from various shops outside the temple or you can also do Mehandipur Balaji Sawamani online booking. One other thing: do not give Sawamani's Prasad to any of the devotees there. Nobody will even take it. You can give it to sadhus and saints if you like.
The architecture of Shree Mehandipur Balaji Dham
The ancient Ancient Rajput design may be seen in the Mehandipur Balaji Temple's architecture. The temple is divided into four chambers, or mandalas, and Lord Hanuman and Lord Bhairava statues may be seen in two of them. The third and fourth rooms are dedicated to Preta Raj Sarkar, the king of the spirits.
How to reach Mehandipur Balaji Dham?
By Bus
There are direct bus services to Mehandipur Dham from Mathura, Jaipur, Hindaun, Karauli, Delhi, Noida, Gurugram, Rewari, Alwar, Aligarh, Bareilly, and other locations if you prefer to go by bus. The bus drops you at Shree Bala Ji Mod 2 KM before Shree Mehandipur Dham. 24-hour jeep services are also available from Shree Bala Ji Mod to the temple.
By Train
The nearest railway station is Bandikui, which is located at a distance of 36 kilometres from the Mehandipur Balaji Temple. From the Bandikui railway station, you will easily find shared taxis that charge approx ₹ 25 per ride. The fastest train that runs between Delhi and Bandikui is the Ashram Express, which leaves from Delhi Railway Station (DLI) at 3:20 and arrives in Bandikui at 6:58.
By Air
The nearest airport is near Jaipur from where one can reach the Dham by bus or taxi. The distance from Jaipur to Bala Ji Dham is 100 km, while it is 260 km from Delhi.
Conclusion-
So, in this Blog, we have described some of the key facts related to Shree Mehandipur Balaji Temple, that you may find useful. Mehandipur Balaji Dham is considered one of the most prominent temples in India. Devotees across the nation visit this sacred shrine to get rid of various ghost-related issues and other upper barriers. Apart from that people also offer Chola, Arji, and Sawamani Bhog Prasad once their wish gets fulfilled in the Balaji Dham. Mehandipur Balaji Sawamani is most commonly offered in the darbar of Balaji Maharaj. Many people also opt for Mehandipur Balaji Sawamani online booking.