Home Improvement
Low VOC Paint and Other Safe Alternatives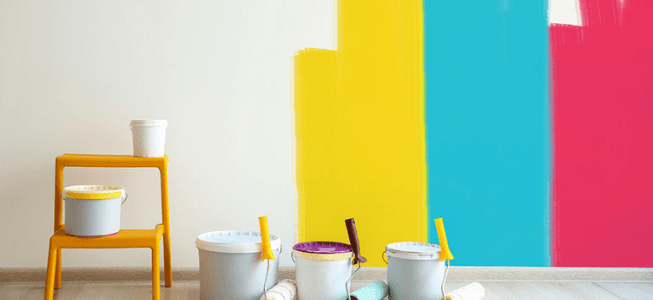 Whenever you are trying to improve the look of your house, but within a tight budget plan, painting is the best option left. It is one way to rejuvenate the interior of your home. But, make sure to select the best paints from Painters Sydney. They know the right deal to address and can help you to find the best low VOC paints to use.
Avoid going for the VOC option:
Volatile organic compounds consist of multiple chemicals, which will emit gases by wider product ranges. As per EPA, these paints might have short or long-term health effects.
These paints can emit gases through various products like cleaning supplies, fabrics, and even building materials.
If exposed to VOC paints for a long time, it results in dangerous health hazards.
Even though VOC paint helps in preventing mold or mildew formation and also dries out the paint, but nothing at the cost of your health!
Going for the Low VOC and the Zero VOC paint options:
It is true that VOC regulations are subject to vary from one state to another. While the lower VOC paint lines are available widely and used, they still might have some chemicals and off-gas harmful fumes to them.
There are some brands offering zero VOC paints. They won't add VOC chemicals to any of their mixtures, resulting in an item with only trace amounts, if any.
Once you are aware of the dangerous fumes of VOC paints, look for the residential painting services In Sydney covered using zero VOC or low VOC paint products.
As per the zero VOC emission standards, the paint will have 5g/L or less of the VOC compounds.
These firms are further all set to disclose their test results to customers just to make you believe they are not bluffing around.
Sometimes, VOCs can be seen in colorants, even when they are not available in the base paint.
Get the water-based low VOC paints:
Nowadays, you have water-based paints, which are taking up the majority of the paints as sold in the market. These water-based paints are always safe alternatives than the VOC ones. They usually emit less smell and offer faster drying times. Moreover, they have some non-yellowing properties mixed within.
You can find some good coverage and durable finish, unlike the earlier versions.
Aim for the companies offering "low environmental impact" paint, with a lower VOC level of 5g/l in the untainted wet paint.
But you must know that not all water-based paints have a lower count of VOC in them. So, make sure to read the labels carefully before investing.
Always look in for the paint brands offering no and low-VOC paints to complete your projects on time and with peace of mind. Remember that gloss and tint additives will increase the VOC amount in paint. So, try going for the light-colored and low-sheen paints to keep the VOC count to the minimum.
Natural paints:
Well, let's just know that Zero-VOC paints are noted to be petrochemicals. So, if health is your main concern, go for natural paints all the time. Natural paints will use natural ingredients like beeswax, earth pigments, linseed oil, and lime.
These paints will have a more velvety texture to them and with a sifter look.
It will allow the walls to breathe more and prohibit the growth of mold in any moist areas like bathrooms and rendered walls.
Even though natural paints are more or less durable, these are not quite suitable for exterior portions of the building.
So, go for the low VOC or the other safe alternatives to give your place a freshly painted look, minus the health hazards.