Fashion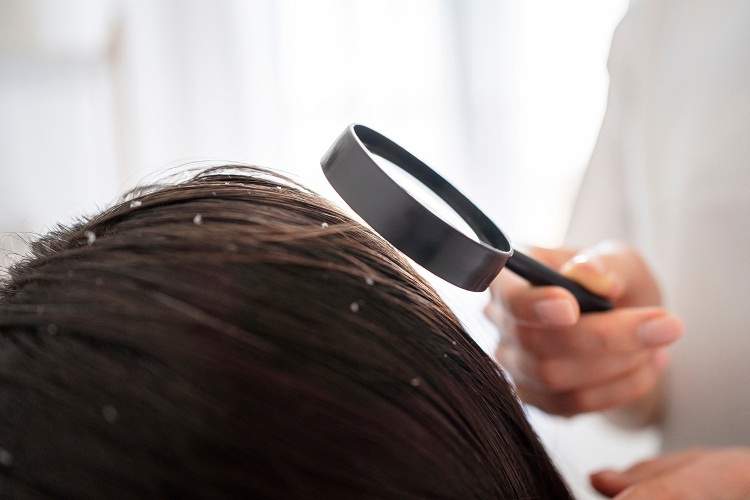 Causes Of Dandruff And What Ingredients We Should Look For In An Anti-Dandruff Shampoo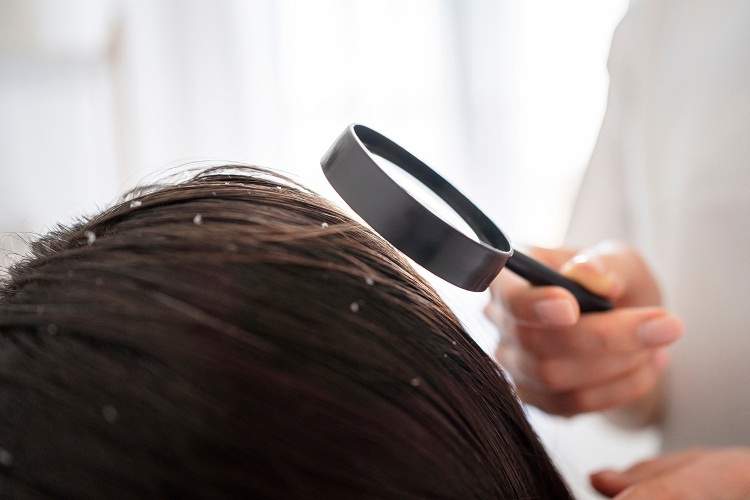 If you are someone with Anti-Dandruff Shampoo, then you know the struggle you go through on a daily basis. From constantly looking at your shoulder when wearing dark-colored clothes to being scared to untie your hair in public, embarrassment peaks when you have to deal with a flakey scalp.
In a hurry to get rid of this embarrassment, you tend to opt for expensive anti-dandruff treatments from high-end salons. While this may get you instant relief for a few days, dandruff will return if you don't eliminate the root cause of it.
The reason for dandruff can be different for different people. Understanding what among the many causes of dandruff is affecting you gets you one step closer to eliminating the problem permanently. So, let's find out what the causes of dandruff are.
Causes Of Dandruff
Dandruff can occur due to multiple reasons. Irrespective of the reason, the symptoms are white flakes on an itchy scalp. Figuring out the exact reason for your dandruff may be difficult, but once you do, getting rid of dandruff will be much easier as you will know what to target. First things first, the basic cause of dandruff is a fungus called Malassezia. Malassezia is a yeast-like fungus that feeds on oils on the scalp and causes dandruff. While dandruff is a fungal infection, there are few other factors that exacerbate the issue.
Not shampooing enough: The reason why we use shampoo is to get rid of oil, dirt, and other build-ups. Using shampoo less often or even using a shampoo that does not do a good job cleaning the scalp can lead to dandruff. The skin cells accumulated on the scalp need to be washed off regularly. If not, these skin cells will turn into flakes that itch.
Oily scalp: An oily scalp can trigger dandruff to appear. In extreme cases of oily scalp, a condition known as seborrheic dermatitis might occur, leading to stubborn dandruff.
Stress: The sebum production in your body is controlled by hormones. When you have stress, your body might go through a hormonal imbalance that causes the increased production of sebum. Excess sebum and oil could lead to dandruff as well.
Dry skin: A scalp that isn't well moisturised could cause dandruff. The lack of moisture could cause the scalp to flake and itch.
Harsh products or allergy to products: If you notice your scalp developing dandruff soon after you have started using a new hair product, then chances are that the product is too harsh for your scalp or that you are having an allergic reaction to some ingredient in the product.
While some of these causes may require you to consult a medical professional, the remedy that works best when dealing with dandruff is finding the right shampoo. There are multiple anti-dandruff shampoos in the market. Often, many of them are filled with chemicals that could also potentially irritate your scalp even more.
The last thing you need when dealing with a flakey and itchy scalp is to use another product that increases the irritation. There are certain natural ingredients that are proven to be effective in treating dandruff. Looking for shampoos with those ingredients can help you deal with dandruff safely and effectively.
Ingredients To Look For In An Anti-Dandruff Shampoo
Tea Tree Oil: The strong antifungal and antibacterial properties of tea tree oil make it the most popular ingredient that is used in anti-dandruff shampoos. Using tea tree oil directly on the scalp may cause reactions as the concentration of it might be too potent. However, using shampoo with tea tree oil is one of the safest and most effective ways of fighting dandruff. The Tru Hair Tea Tree Shampoo has the goodness of tea tree oil and none of the harmful chemicals.
Aloe Vera: Aloe vera has been used to soothe and moisturise the skin since ancient times. One of the most annoying parts of having dandruff is the flaking and itchiness. Aloe vera is highly effective in calming and soothing an itchy and flakey scalp. It also has antifungal and antibacterial properties that help cure dandruff. Shampoos from Tru Hair contain aloe vera extract that ensures that the scalp is well moisturised while keeping it clean.
Ginger: The antiseptic properties of ginger help relieve dandruff. Ginger extract is proven to calm an itchy and irritated scalp caused by dandruff. Hence shampoos with ginger extract as the main ingredient may help curb dandruff.
Shea Butter: Since one of the causes of dandruff is a dry scalp, it is important to keep the scalp moisturised. Shea butter is one of the most popular ingredients used in the skincare industry to provide intense moisturisation to the skin. Shampoos like the Tru Hair Natural Biotin Shampoo have shea butter as the main ingredient so that your scalp is not stripped off the natural oil when shampooing. The high content of fatty acid in shea butter keeps your scalp moisturised.
Neem: Neem has the ability to inhibit the growth of a dandruff-causing fungus called Malassezia. The antifungal properties of neem make it a great ingredient to look for in an anti-dandruff shampoo.
Almond oil: Popular for improving flakiness, almond oil is used to help reduce dandruff. Almond oil has the ability to soften dandruff, causing it to loosen its hold on the scalp. This helps the shampoo to easily remove the dandruff flakes from the scalp instead of having to physically scrub and damage the hair. The Tru Hair Natural Biotin Shampoo has a combination of two powerful ingredients that can reduce dandruff. Almond oil in combination with aloe vera creates the ideal anti-dandruff shampoo.
Onion: One of the ingredients that are increasingly being used in the haircare industry now is onion. The antifungal and antimicrobial properties of onions can fight dandruff-causing fungus called Malassezia furfur. There are many onion-based shampoos like the Tru Hair Onion Shampoo that can fight dandruff and also help with hair growth.
Though dandruff is a very common issue faced by people of all ages, there are many ways to treat it. If you have been facing severe dandruff for a long time now, it is best to get professional medical help. If it is not severe, the best way to treat it is with the regular use of anti-dandruff shampoos like the Tru Hair range of shampoos. With natural ingredients that are known for their dandruff-fighting abilities, Tru Hair shampoos are an effective remedy to all your dandruff problems.