Education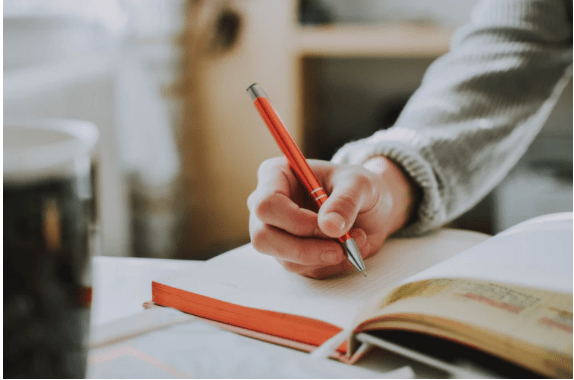 Applying For College In The Fall? Here Are Some Time-saving Tips For You!
Applying for college in the fall means that one wishes to join the semester during September and December. Most colleges and universities tend to project two semesters for inviting applications from students, one in the fall and the other in the spring. This way they make an effort to lighten the application pressure and give time to sort out potentially the best ones, rather than mass acceptance. The main reason why many students apply for college admission in the fall is the availability of an array of courses, which is why the size of the semester sessions is consequently bigger.
It also helps you to further your application in the overall queue and increases the probability of early screening. One good reason to apply for a college in the fall is the availability of numerous universities and facilities. You might have narrowed our list of colleges that you would want to apply for. And the fall season helps you seek admission in them as most universities and colleges open up for mass admissions to fill out the class seats.
Hard as this may be to believe, but applying for a college seat requires you to do many things in advance, beginning from an effective college application, good grades, preparation for college interviews, and many other things. Having said that, one could be involved in co-curricular activities that could get him/her through the application screening.
While applying for a college could be a task, you can strategize the application process by adhering to some effective tips and tricks that can make this process a cakewalk!
Narrow Down On The Choices – The first thing to do before preparing your college application is to lessen the options to a handful of choices that you like. For that, it is recommended to gather as much information as you can and collate it to form data based on student reviews, various college facilities, evaluation of the courses offered, etc. These choices could be further categorized into the following heads-
Location: Reduce the number of colleges and universities that are situated in your neighborhood or nearby place. A college location does matter for the student's experience and is responsible for the overall commute time too. Choosing a college near your home helps you devote your time less on the commute and more to education. Further, taking admission to a college located in the urban areas might increase your chances of getting a global internship.
Program: Most importantly, one should narrow down the list of colleges that offer the best programs, based on their choice, interest, and professional graph. It is quite significant for a student to take into consideration the various courses and programs offered by his/her potential college, as it helps them to make an informed decision.
Requirements: Evaluate your requisites from the college- well-rounded curriculum, pleasant campus ambiance, basic facilities in the premises, etc. The college option that suffices these requirements could be picked as a recommended choice and further be evaluated based on the final head.
Budget: College fees are usually sky-rocketing and not everyone can spend beyond their pockets on high-end colleges. It is suggested to evaluate the cost of the program you wish to enroll yourself for, look for scholarships and prepare a budget for it beforehand. You must be fluent in differentiating between the expenses and wants, which could benefit you in saving extra bucks.
Break down the total cost of various schools – Once you've decided and narrowed down a number of colleges that meet your requirements, the next step is to fraction out the cost related to each program, and activity.
Private schools cost more: Yes, it is rightly said that private schools and colleges charge excessively high, as compared to public colleges. Though they strive to provide the best of the services, the cost for it is obvious to go up. Most of the time these colleges provide head-to-head mentors that contribute to the cost of the program.
In-state tuition is lower than out-state: One must consider the various options of colleges and the learning fee associated with them, both in in-state and out-state regions. Local colleges are way easier to apply to, and they charge significantly less than urban colleges. In addition to that, these students enjoy the subsidized fees in in-state tuition, as they are funded by the taxpayer's finances.
Living on campus costs a lot: For obvious reasons, living on the campus premises would cost you a lot, including the overhead costs of rental room, amenities, food, and every little purchase. One can plan on living with roommates to divide the expenses and give equal share that suits their pockets.
Community colleges are the most affordable options: In many instances, community colleges and schools offer the same programs but at less cost. Moreover, these colleges eliminate the need to provide a high-end infrastructure and co-curricular activities.
Having doubts about selecting your dream college? Talk to educational experts that provide assistance in meeting your needs while selecting a college out of many. Their tailored approach helps students evaluate and opt for the best university or college that enlightens them and shapes their profession.for more information visit us: Landon Schertz