Fashion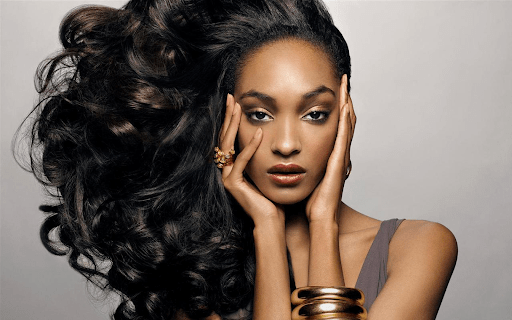 13 Gorgeous Hair Colors Worth Trying On Your Wigs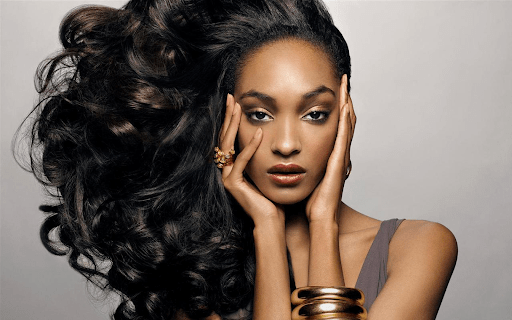 Do you love wearing different hair colors? Today, we will only focus on various hair colors and the beauty formed with the color combination on different hair types. If you love coloring your hair or wearing different wig colors, we have the list of options made available for you. Creative hair coloring is a fun style to wear. Explore yourself and try a few of the colors on your human hair wigs or buy various wig colors such as red hair color, fall hair color, brown hair color, etc.
Warm Blonde
Like the image shown above, the trendiest take on blonde hair colors is extremely brilliant but still warm. To maintain your hair healthy, ask your hairdresser for a bright, one-tone blonde that doesn't lean gray or white, and use mending treatments for your wigs.
Copper Cognac
Copper Cognac is a trendy hair color. It provides medium and darker hair a warm spring shine and brightness while keeping a natural texture. Because of its warmth, this shade looks especially good on medium and dark skin tones. If you want to recreate the look at home, we recommend a medium natural copper shade or using Clairol Natural Instincts in 5R Cinnaberry Medium Auburn human hair wig. These women wigs look great for both straight or long hair.
Almond Edges
Consider adding some soft, warm tones to your hair when the weather warms up. Warm nut tones create soft spring emotions. In the warmer months, you'll notice many cashews, walnuts, and almond-like shades mixed into brown hair. For the time being, keep your brown deep, but when spring arrives, ask your hairdresser for neutral light brown and dark blonde enhanced women wigs that blend perfectly with your natural hair color.
Mahogany Glow
Reds ranging from peach to full-on ginger have been fashionable in previous years, and they aren't going away this year. The latest iteration of the trend is Mahogany Glow, an ideal for dark hair. On rich brunette hair, these red-brown highlights reflect light brilliantly. If you have a dark natural base color, the tones are very appealing. Ask your colorist for mahogany color to be blended with your brunette shades for a similar appearance. Or you can buy a coloring lace front wig or other fall hair colors for your Mahogany glow.
Honey Blonde
Golden blonde isn't going anywhere. Just lift your base lighter than two shades, as it can start to look brassy if you use more. This suits best for those who prefer to look natural. If you want to keep your blonde golden and not orange, use violet shampoos as they help to retain the perfect texture for your hair.
Face Framing Streaks
This is an easy trend to get on since it's super fun and trendy but doesn't require coloring most of your hair. Many prefer to apply different colors to frame their hair, mostly contrasting to your wig color. The popular ones are blonde streaks for black and brown hair color. On the other hand, Black, blue and red hair color streak frames look fabulous on your blonde hair colors.
Chunky Highlighted Curls
Adding bold highlights to draw attention to your natural curl pattern is fun and playful as they don't disappear into the curls. Adding a shadow root gives a modern look without a harsh line. The curls can be seen as distinctive due to heavy highlights. The women hair wigs, having many layers with curly bangs that work well on your natural curls.
Dyed Bangs Hair
This is yet another great-looking hair color. The color type differs depending on one's preference. However, for this type of hairstyle, hair wigs are usually colored on their bangs. The dyed bangs look good on straight hair, but it also works on curls if you know how to wear them. You can either dye the bangs on your human hair wigs or buy synthetic or already dyed wigs from the shop. Try with different colors and see which one looks better on you.
Intense Blue
Some Celebrities prefer to go for intense blue. They either buy dyed hair wigs or dye themselves. They usually use a bright blue as it looks attractive to wear. They sometimes braid them depending on their preference.
The Auburn Hair Color
This warm, flaming red hair color is the way to go if you want to end 2021 in the best possible way. This auburn hair color may not be the best for lasting or maintaining as they are infamous for color fading; they are super cool-looking hairstyles for any beautiful woman.
Silver Hair Color
Silver hair is a step up from ash-blonde hair. Some celebrities and influencers have already embraced the gray hair trend for 2021, and it's a beautiful way to cover grays without the hassle of maintaining deeper shades. It looks great on straight and short hair.
The Ombre Hair
This is another hairstyle chosen by many women to wear. Buy different wig colors styled in ombre- dark texture at its root and brighter as it reaches the hair tips. The ombre is great for wavy hair wigs. You can try wearing various colors of these types.
Rainbow color hair
If you don't get ready-made rainbow hair, you can create one on your human hair wigs in your own creative way. This hair coloring gives such a beautiful hair art on your wavy, straight, or curly hair, each with unique styles.
The above list of 13 gorgeous hair colors is chosen based on its popularity. They are worn by celebs who just don't want to look like one of them. Explore the hair color and apply it to your dull hair wig. Treat your hair with love through colors.