Education
What Is Student Coins? A Quick Guide To Understanding Student Coin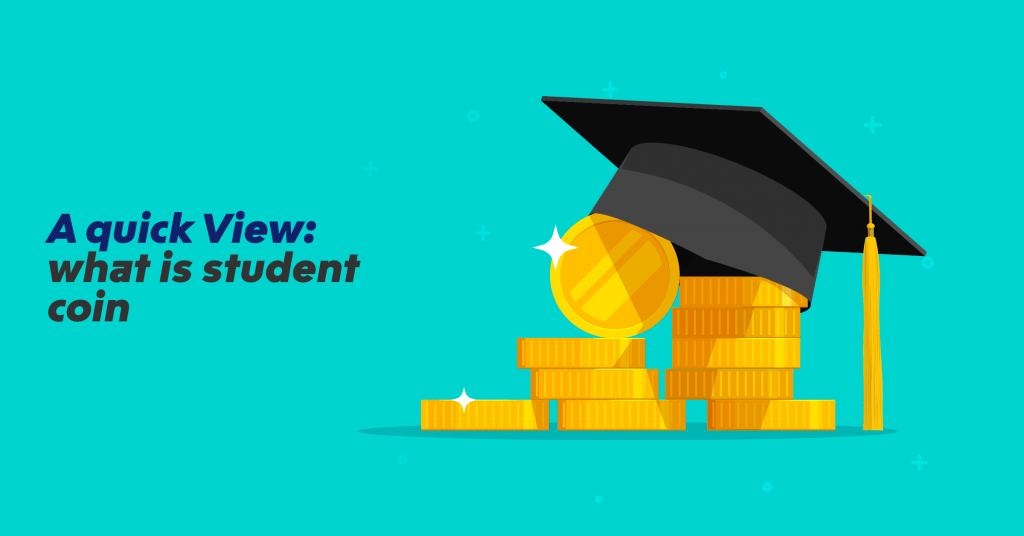 Student Coins have grown in popularity among young people as a financial commodity. This is because it allows them to make decent money from investments that would otherwise be unavailable in the conventional financial sector.
Thanks to the increasing acceptance of blockchain technologies, assets such as bitcoin and ethereum have become household names throughout the world. Blockchain technology has enabled the development of a variety of products to address real-world challenges in a variety of industries.
Cryptocurrency use is now common among students in educational institutions around the world, who use it for a variety of purposes. With grants and collaborations, blockchain ventures have aimed to accelerate blockchain systems in universities.
Despite these attempts, since the programs do not directly target the educational ecosystem, students' responses to these incentives have been underwhelming. Student Coin is a blockchain platform devoted to accelerating blockchain use in educational institutions around the world.
Has a presence in over 500 institutions
Student Coin is a blockchain application that combines various features to enable users to create their own tokens and projects without having to go through complicated technical processes. It also provides a rigorous course on blockchain technologies for students.
Student Coin originated at the Kozminski University in Poland, where it was created as a form of student reward. The growth of Student Coin within the university contributed to the project's extension in 2019, with more schools entering its ecosystem.
Student Coin has over 10,000 participants in over 500 educational institutions around the world, including top colleges like Stanford and Harvard. The primary explanation for its increasing success in educational institutions is that it appeals to students by allowing them to learn about blockchain technology and develop projects with it.
How does it work?
Student coin has a large ecosystem with a variety of functions. Inside its platform, Student Coin has four main features. Two features are currently operational, with two more sets to debut in the third quarter of 2021.
Wallet for Student Coin (STC)
Investors can use the STC Wallet to keep track of their STC-based token portfolio's numbers, make deposits, withdrawals, and fast asset swaps. Soon, all Student Coin holders will be able to stake STC and receive a share of the STC Exchange gains.
Most importantly, the STC team intends to conduct STC staking in the future. Staking, on the other hand, entails keeping funds in a crypto wallet to maintain a blockchain network's security and activities.
Staking, in general, is the process of securing cryptocurrency to obtain incentives. Users would be able to stake their coins straight from their crypto wallet in the majority of cases. STC's staking strategy is now in the planning stages.
Most exciting features
Educational Panel – The Student Coin educational division is divided into five sections: technology, fundamentals, defense, investing, and money. Students will learn about blockchain technologies in a variety of ways, from the basics to specialized experience. Any of the most common cryptocurrencies, such as bitcoin and ethereum, can also be explained to students.
The educational panel courses have been carefully planned and prepared by blockchain experts to discuss important topics. Of course, is followed by an assessment that assesses the student's understanding of the material covered.
The project's educational component is crucial since it raises consciousness of cryptocurrencies and Student Coin. Besides, the initiative will provide online courses to provide students and others with in-depth knowledge of blockchain, banking, and other similar topics.
Having all of the relevant knowledge on the STC servers and incorporating blockchain in an educational institution demonstrates how it trains the next generation for success and advances the agenda.
Voting p
latform– Users can vote in STC project implementation decisions, sign signatures, and vote in university elections using the voting portal. The Student Coin voting process is simple and fast, and it doesn't require you to have any personal information. Your vote is saved in the blockchain. Voting is simple and only requires 1 STC token to confirm the voter's identity.
Upcoming features
STC Exchange- This is the Student Coin ecosystem's trading section, which can be used to buy and sell cryptocurrencies. It will also serve as the primary listing hub for STC-based tokens generated on the STC terminal platform.
The STC exchange will be unveiled in the third quarter of 2021 and is expected to become a major student exchange worldwide.
STC Terminal is a forum for students and developers to create tokens as part of the Student Coin ecosystem. Without any technological experience, everyone would be able to create defi tokens.
The STC terminal is revolutionary because it allows students to generate tokens that can be sold to fund their education. It will also enable the development of non-fungible tokens, allowing students to create NFTs that can be sold for money.
The STC terminal, along with the STC exchange, is due to debut in the third quarter of 2021 and is an important part of the Student Coin ecosystem.
Student Coin Utility token: STC
Student Coin has a utility token called "STC" that can be used to execute different functions within its items. Since all tokens generated from the STC terminal are pegged to it, the STC token is extremely essential. This ensures that their worth is determined by the STC token's price at the time of launch.
The Student Coin team launched an initial coin offering (ICO) in February that will run until the end of April. It has drawn significant interest from around the world, with over $31 million raised during this period.
Wrapping up
Student Coin is a solid project with strong foundations and widespread acceptance in the educational community. Its success is shown by its presence in many universities around the world, and the upcoming launch of the exchange and STC terminal later this year bodes well for the project.
Investing in cryptocurrencies in 2021 is a wise move; the future for both of them is positive to differing degrees, and the investing is as simple as it has ever been.Although some may argue that cryptocurrency trading is both an art and a science, having a cryptocurrency expert educate you is often preferable. The next best thing to letting somebody lead you through the complexities of investing is finding a suitable path. It's a smart idea to invest in a good course to learn more about all of the blockchain platforms and technologies. The blockchain councils' Certified Blockchain Professional training curriculum focuses on the knowledge and expertise you'll need to get a job, and it's all packaged in a flexible learning module that suits your timetable.